Peer reviewed journals
Peer review journals
The best way to verify a claim and instill it as universally accepted scientific knowledge is through a review.
If someone devises a theory that they have found a reason for a natural phenomenon then they can submit a report to be reviewed by other experts in that domain.
They can test it for its correctness. If the findings are found to be true then it is included in peer review journal.
It usually contains a lot of knowledge about how they derived the hypothesis and how they tested it out and how the hypothesis turned out to be true.
Peer review is an essential part for maintaining a substantial standard in publishing and brings out the best possible scientific novel information from the potential authors and researchers globally.
What is peer review?
Peer review means that a board of scholarly reviewers in the domain of the journal, review materials they publish for quality of research and adherence to editorial standards of the journal, before articles are accepted for publication.
It's the ultimate litmus test for scientists and researchers to verify their findings.
If their hypothesis rings true for other researcher's too then it is definitely a scientific fact.
Knowing for a fact that your colleagues too found your findings correct brings an ultimate sense of achievement.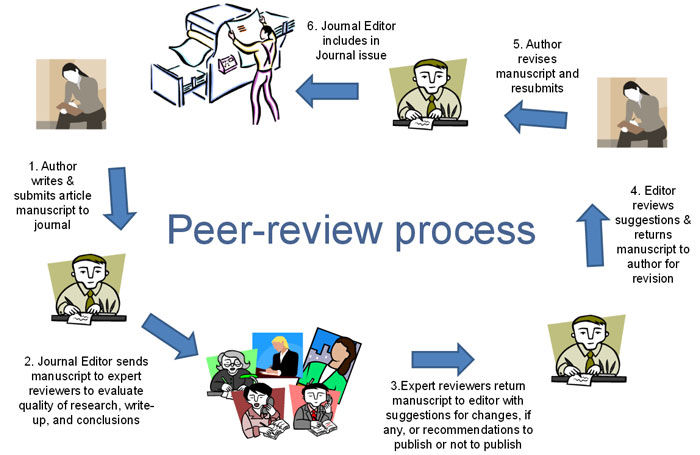 What are peer reviewed journals?
When an article on an experiment and its hypothesis is submitted to a scholarly journal for publishing then it is meticulously tested.
If a journal makes an article goes through the process of 'peer-review' before being published then it is a peer-review journal.
Why is peer review important?
Declaring something as a scientific fact takes a lot of rigorous testing. Scrutiny is an integral part of publishing journals because they can affect further research into the topic.
Scientific findings and discoveries can have far-reaching implications for individuals and society.
This is one reason why they undergo a process of quality control before they are published. The peer-review journals have the highest credibility and thus if someone is researching on a topic then these journals are considered to be the best scholarly source of information. Peer review is intended to serve two primary purposes.
It acts as a filter to ensure that only high quality research is published, especially in reputable journals, by determining the validity, significance and originality of the study.
Peer review is intended to improve the quality of manuscripts that are deemed suitable for publication.
How do peer review journal work?
The process of reviewing articles for a peer-review journal require several months, if not years, of research, analyzing data, writing, editing and reviewing. This process is extremely rigorous.
These are the following steps an article goes through before being published.
When a scholarly work is submitted to a scientific journal, it first undergoes a preliminary check known as a desk review where the editor decides if the manuscript should be sent for peer review or be immediately rejected.
Then, multiple experts are selected from the same field who are qualified and able to review the work impartially.
The basic necessities that need to be met are -
scholarly work falls within the journal's scope
check whether the research topic has been clearly formulated
decide if a suitable approach has been taken to address the scientific issues involved.
reviewer also examines the methodology to determine whether the author's results can be reproduced, and he or she assesses the novelty and originality of the research findings.
If a work involves patients or animals, then the peer review will also cover ethical aspects
rate the 'readability' of the work, assessing how logically the argument has been constructed and whether the conclusions are well-founded
If everything goes well then they're published. However, submissions with serious failings will be rejected, though they can be re-submitted once they have been thoroughly revised.