Welcome to openacessjournal.com, your trusted destination for a wide range of academic services related to journal publication. We are dedicated to supporting researchers, scholars, and authors in navigating the publishing process, enhancing the quality of their work, and increasing the visibility of their research contributions.
At openacessjournal.com, we offer a comprehensive suite of services designed to meet the diverse needs of the academic community. Whether you are a student, a seasoned researcher, or an institution, our expert team is here to provide you with personalized and professional assistance.
Publication Svc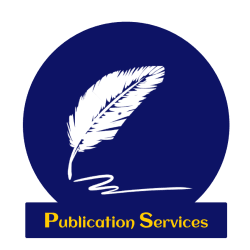 Our services include:
Journal Selection Guidance:

Expert advice and consultation to help you identify the most suitable journals for publishing your research work
Consideration of factors such as scope, impact factor, readership, and indexing to maximize the visibility and reach of your research

Manuscript Preparation and Editing:

Professional editing and proofreading services to enhance the clarity, grammar, and overall presentation of your manuscripts
Formatting and adhering to journal-specific guidelines to ensure a polished and publication-ready manuscript

Journal Paper Submission Support:

Assistance in preparing cover letters, response letters, and supporting documentation for journal paper submissions
Guidance on navigating the submission process, addressing reviewer comments, and revising your paper for publication

Research Paper Formatting:

Expert formatting services to ensure your research papers comply with specific journal formatting guidelines
Proper structuring of sections, citations, references, figures, and tables to meet the publication requirements

Figure and Illustration Preparation:

Professional assistance in creating high-quality figures, illustrations, and visual aids to enhance the impact and clarity of your research findings
Incorporation of data visualization techniques and graphic design principles for effective communication

Plagiarism Checking and Proof of Originality:

Thorough plagiarism checking using advanced software to ensure the originality and integrity of your research work
Detailed reports highlighting any potential matches or similarities with external sources
For a complete list of our services and to access our Fiverr gigs, please visit our Fiverr channel at https://www.fiverr.com/openaccessjourn.
At openacessjournal.com, we understand the importance of quality research and its contribution to the academic community. Our mission is to empower researchers and authors by providing reliable, efficient, and professional services that facilitate successful publication and wider dissemination of their research.
Please feel free to contact us for further inquiries or to discuss your specific requirements. We are excited to partner with you on your academic journey and contribute to your success in the world of scholarly publishing.