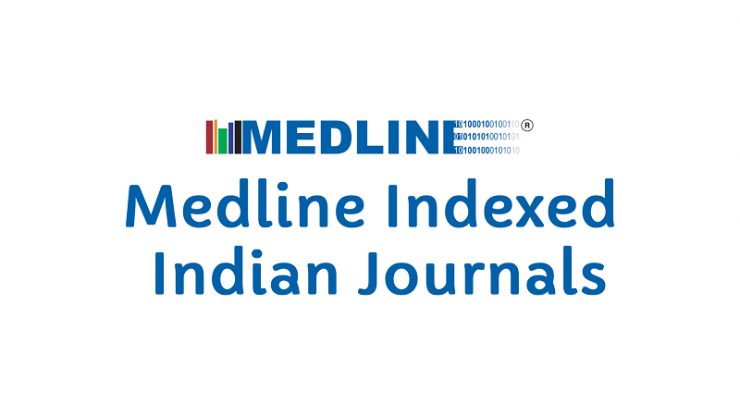 Medline indexed Indian Journals – MEDLINE (Medical Literature Analysis and Retrieval System Online, or MEDLARS Online) is a bibliographic database of life sciences and biomedical information. It includes bibliographic information for articles from academic journals covering medicine, nursing, pharmacy, dentistry, veterinary medicine, and health care. MEDLINE also covers much of the literature in biology and biochemistry, as well as fields such as molecular evolution.
This is a list of Medline indexed Indian Journals – updated by (10 June 2022)
Medline Indexed Indian Journals
African Journal of Paediatric Surgery
Annals of African Medicine
Annals of Cardiac Anaesthesia
Asian Journal of Andrology
Chinese Journal of Physiology
Hepatology International
History of Science
Indian Journal of Cancer
Indian Journal of Dental Research
Indian Journal of Dermatology, Venereology and Leprology
Indian Journal of Gastroenterology
Indian Journal of Medical Ethics
Indian Journal of Medical Microbiology
Indian Journal of Medical Research
Indian Journal of Ophthalmology
Indian Journal of Pathology and Microbiology
Indian Journal of Pediatrics
Indian Journal of Pharmacology
Indian journal of public health
Indian Journal of Tuberculosis
Indian Pediatrics
Journal of Association of Physicians of India
Journal of Biosciences
Journal of Cancer Research and Therapeutics
Journal of Genetics
Journal of Indian Prosthodontic Society
Journal of Indian Society of Pedodontics and Preventive Dentistry
Journal of Postgraduate Medicine
Journal of Vector Borne Diseases
Medical Gas Research
Middle East African Journal of Ophthalmology
National Medical Journal of India
Neurology India
Noise and Health
Saudi Journal of Gastroenterology
Saudi Journal of Kidney Diseases and Transplantation
WHO South-East Asia journal of public health
Medline indexed Indian Journals
Open Access Journals has been found with a genuine mission of giving free access to quality scholarly research journals and dissertations to everyone in need and impacting countless people in the process. We know it's tough to get hands-on educational journals that pack a punch. We give you the tools so that you can have the advantage and be smarter by learning a bit more.